How to Get Rid of Dark Spots on the Body
Yep, you read that right – you can also get hyperpigmentation and dark spots on the body (not just on your face). Hyperpigmentation is not a serious skin condition, but it's extremely common. I know, I know, it's always something right? It's already bad enough that we have to have acne, acne scars, and dark spots on our faces – but our body too? I'm with you.
BUT, the good news is, there are so many different ways out there to decrease dark spots on the body, and the treatments are very similar for both face and body hyperpigmentation. So let's dive into what you came here for – how to get rid of dark spots on the body!
WHAT IS HYPERPIGMENTATION?
Hyperpigmentation is basically just dark spots that appear on the face or body, and it occurs when the skin produces more melanin (the pigment responsible for giving the skin more color).
There are 3 main types of hyperpigmentation – melasma, age spots, and post-inflammatory. A lot of different skin conditions can cause hyperpigmentation, including sun exposure, eczema, acne, and ringworm. One super easy way to prevent dark spots from the sun? WEAR SUNSCREEN AT ALL TIMES! Yes, even when you're inside and it's snowing.
HOW TO DECREASE HYPERPIGMENTATION ON THE BODY
There are a ton of different ways to treat hyperpigmentation, but on the body, it can get a little more difficult. If the pigmentation is on the second layer of the skin, it's slightly tougher to get rid of. Make sure to consult a dermatologist before you try anything, because they will take a more magnified look at your skin to determine exactly what's right for you.
There are some amazing body treatments out there that really help to tone down the discoloration by using exfoliants like AHAs (alpha-hydroxy acids like glycolic, mandelic, lactic acids) and BHAs (beta hydroxy acids like salicylic acid). Here are some of my favorite treatments that will not only help with hyperpigmentation, but also with body acne and scarring:
The Ordinary's AHA 30% + BHA 2% Peeling Solution became sold out everywhere after it became viral on TikTok. People were posting about how amazing their skin looked after using this… but I do have an issue with that. This product has an extremely high concentration of acids, which means it should be used with caution. If you've never used AHA/BHA before, it could cause extreme irritation to the skin.
That being said, the peeling solution can be a godsend for body acne + hyperpigmentation. When applied to areas that are naturally dark, such as the underarms, kneecaps, and elbows, it can really help to brighten and exfoliate those areas well. However, this should be used as a mask, and applied only for 10 minutes mask to the area of your choice.
SIMILAR: Check out the best products from The Ordinary HERE.
This is one of my absolute favorite products because it's made to treat acne scarring and hyperpigmentation on the body. It has 2% salicylic acid, which is going to exfoliate the skin from underneath the surface. It's also going to help in polishing and smoothing out the skin too!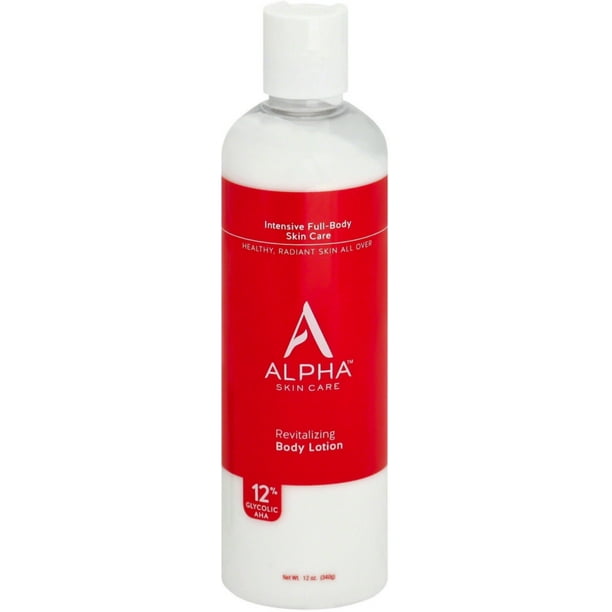 Another amazing option – the Alpha Skin Care Revitalizing Body Lotion with 12% Glycolic Acid is going to exfoliate the body, smooth everything out, and brighten dark spots. It's also super affordable, retailing at about $17 for the whole bottle. Just make sure you use sunscreen everywhere after using any product with AHAs/BHAs (including all the products listed in this post)!
SO WHAT CAN YOU DO?
We learned some good and okay-ish news: hyperpigmentation is super common, but it can be tricky to treat, because the causes can be so different for everyone. It's always best to go to a dermatologist or esthetician so that they can really take a good look at your skin and give you a personalized recommendation on how to get rid of dark spots on the body.
As with everything, there is no guarantee that the products I recommended above will work. They have worked for me in the past, so I love sharing what I believe will help someone else! It's worth a try if you're looking for an affordable way to tone down/reduce dark spots and hyperpigmentation.
Make sure to subscribe so you don't miss another post, and check me out on Instagram and Tiktok @alishasapproach for more fun skincare and beauty-related content!
xoxo
Pin this post to save it for later:
*This post does contain affiliate links, which means if you purchase these products, I will make a small commission.
0
Related