My Current Makeup Favorites
2018 was one of the BEST years for me in the makeup and skincare department. I learned so much about what works for me and what helps me look and feel my best. I probably spent 90% of my 2018 in an Ulta or Sephora, so I'm hoping that gives me some sort of credibility (okay, not 90%, but maybe 20%).
After doing a short video on my Instagram stories on how I do my daily makeup look, I got a few questions about the products I used, so I was super inspired to write a blog post on the products I'm loving currently in the beauty arena.
Doing my makeup is honestly my favorite part of the day – I'm comfortable in my own skin, but makeup makes me feel confident, lifts my mood, and highlights the parts of my face that I like the most. I realized it's not "shallow" to love makeup and whether you do or don't put extra effort into it, you are still going to be beautiful. So without further ado, here are my current makeup favorites!

Becca First Light Priming Filter, $18:
It's great under foundations that are already dewy, but if you have a matte foundation that you just want to liven up, this is perfect for that as well!
My first step after moisturizer, this primer is my absolute favorite for a dewy base under my foundation.
Nyx Angel Veil Skin Perfecting Primer, $16:
After using the Benefit POREFessional primer for a long time, I wanted to get an everyday primer that was very similar and affordable at the same time – and Nyx saved the day.
This primer makes my skin feel so smooth and definitely creates a "veil" over my pores. It's not dewy, but it's not super matte either, which is why it's great as an everyday primer.
NARS Radiant Longwear Foundation, $49:
This is my favorite foundation of ALL TIME. I wore this constantly and had to buy another bottle during the Sephora sale.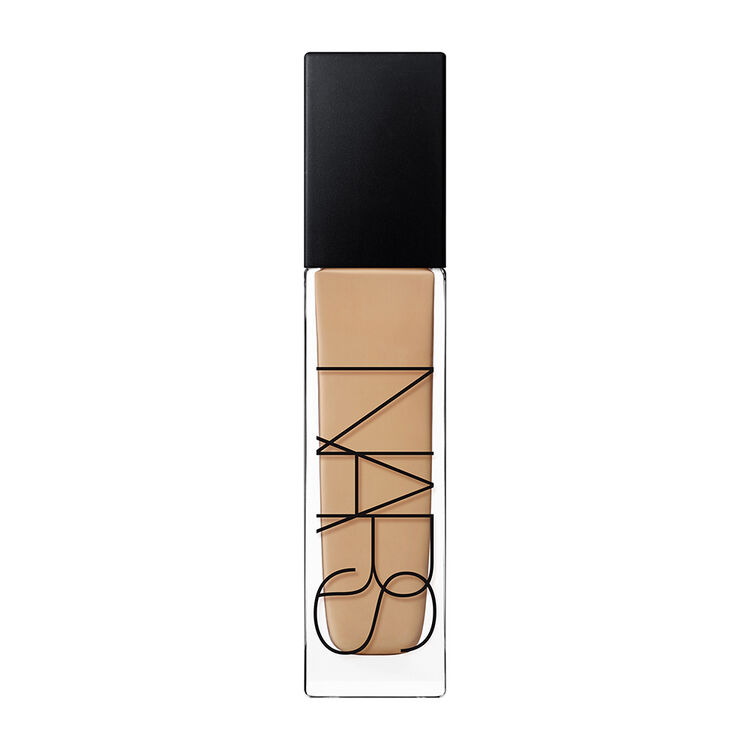 It makes my skin look SO radiant, glowy, and healthy. It lasts all day and looks incredible in pictures, and I get endless compliments every time I wear this. I'm never going to stop repurchasing this.
Maybelline FitMe Matte and Poreless Foundation, $5.99:
I bought this foundation about a month ago, and I LOVE IT. I've worn it to work and on nights out, and it has incredible staying power.
Maybelline Dream Fresh BB Cream Skin Perfector, $6.79:
Any time I wasn't wearing foundation, I was wearing this. It made my skin completely even out and got rid of any redness that was showing, and even made it dewy (hence the "Fresh").
It's absolutely perfect for those no-makeup-makeup days – check out my older blog post on how to pull of a no-makeup-makeup look with this BB cream!
Check out my blog post on how to pull off a no-makeup makeup look here!
Maybelline FitMe Concealer, $6.99:
After realizing the Tarte Shape Tape Concealer was too heavy for me, I went to Ulta in search of a dewy yet full-coverage concealer.
This one is super easy to blend, is full coverage, and lasts all day. It covers my dark circles like a dream, and it's less than $10. Yes X 100.
Note Cosmetics Luminous Silk Compact Blusher, $11.99:
This was one of my most used blushes this year. I got this in a Boxycharm and as soon as I started using it, I couldn't stop!
The coral color complements my olive-toned skin, and I love the way it looks blended with bronzer. It really gives a healthy color to the skin, which is exactly what I look for in a good blush.
Essence Pure Nude Highlighter, $4.49:
I knew this highlighter had great reviews before I bought it – but it's actually incredible.
I'm not the type of person who wants that blinding highlight (unless it's a super special occasion), so this highlight was perfect for me.
I strongly recommend getting this – it's super cheap and SO good.
Tarte Park Ave Princess Chisel Palette, $45:
This is ALL I used to bronze. Literally. Every single day of 2018.
This palette is the entire package – it has 2 brightening shades that I use to set my undereyes and it really enhances my skin. There are 4 contour shades, 2 light and 2 dark – so it works for all skin tones!
Anastasia Beverly Hills Foundation Stick, $25:
I LOVE foundation sticks like this one for cream contouring.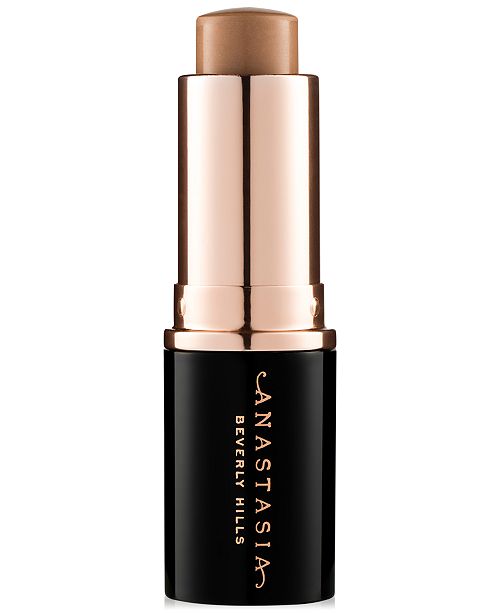 I got a slightly olive-toned, darker shade that complemented my skin tone when contouring, and I used a firm contour brush to buff it out. This is my favorite way to contour – everything looks so precise and well-defined, and your contour will really pop.
LA Girl Pro Conceal in Dark Cocoa, $4.99:
If you were wondering what I used to contour in my everyday makeup look video, it was this. Cream contour is my favorite method of contouring, because it ensures that you get that chiseled look (if done right).
This is actually a concealer in a darker color, which is also a trick you can use when looking for a way to start using cream contours.
Urban Decay All Nighter Setting Spray, $16:
Do I even need to say anything about this? I'm on my 5th bottle, it works like magic, and it makes my makeup last all day, all night, forever.
I could go into wars and battles with makeup and this setting spray on, and my makeup wouldn't move.
Morphe Continuous Setting Mist, $15:
This is a new addition for me — every time I went to Ulta to buy this, it was always sold out. I finally got my hands on it and now I'm sold.
Yesterday, I put this spray on in the morning around 11am to set my makeup, and it lasted throughout my photoshoot and my workout at the end of the day (I forgot to take it off).
I was blown away because it looked exactly the same after my workout…And, it has the best spray in the world.
Colourpop Matte Liquid Lipstick in Speed Dial, $6.50:
I am currently on my 5th tube of this. It's happiness in a lipstick, and I need one with me at all times. This color goes perfectly with my skin, and I can wear it as an everyday lipstick or a "going out" lipstick. I need 10,000 more of these.
Kylie Cosmetics Matte Liquid Lipstick in KHLO$, $17:
The perfect pink shade that I can't find anywhere else – because trust me, I've tried. This is amazing for a nude makeup look- if you have olive-toned skin, this would look perfect on you!
Kylie Cosmetics Velvet Liquid Lipstick in Mood, $17:
See Also
The best burgundy shade for me – even though it's not completely matte, it lasts all day and I've gotten SO many compliments on it. It's definitely one of the most comfortable lipsticks I've worn!
Colourpop Creme Luxe Lipstick in Gallop, $7:
I got this recently after I was browsing the Colourpop website and needed to order more of Speed Dial – I gave in and added this one to my cart.
I couldn't resist the reddish-burnt orange color (my weakness) and I don't regret buying it one bit. It's definitely NOT long wearing since it's a cream lipstick, but just keep it on hand for touch ups throughout the day!
Maybelline SuperStay Matte Ink in Voyager, $6.79:
When they say "SuperStay," they're not kidding. This lipstick literally does not come off. If I'm using a makeup wipe, I have to scrub SUPER hard to get it off.
It's okay though because I love matte lipsticks more than anything in the world, and red lipsticks are always a good idea. This stayed on my lips all day when I wore it, even throughout eating. 10/10.
Morphe 35O Nature Glow Palette, $24:
In my opinion, Morphe is one of the best brands out there. Their products are so affordable, so high quality, and work so well that it's almost a no-brainer to invest in them.
This palette immediately caught my eye when I noticed that it has the best fall-toned colors you will ever find. I always prefer a very subtle eye look, and this palette is perfect for that. It has all the warm tones you need, including browns, oranges, reds, and creams.
Morphe x Jaclyn Hill Eyeshadow Palette, $38:
I love Jaclyn Hill, and I love this palette. This is one of the most versatile palettes I've ever used.
It has every single color you will EVER need – warm tones, cool tones, neons, and shimmers.
This is perfect for weddings, nights out or even subtle looks.
L'Oreal Lash Paradise Mascara, $6.69:
I recently bought this mascara after I ran out of my Too Faced Better Than Sex Mascara, and I heard this was a great dupe – which it is!
This mascara definitely lives up to the hype – it completely opens up my eyes and makes me look instantly more awake and energized.
This is another mascara that was raved about everywhere – for good reason.
This is different from Lash Paradise because it doesn't clump up my lashes as much – it actually gives off a more natural yet voluminous look.
They're both incredible mascaras, they just have different effects.
And that's it for my Current Makeup Favorites! I hope you all were able to find some good products that also work well for you, and if you have any recommendations for me, please let me know! I always need an excuse to run to Ulta or Sephora 😉
**I am using affiliate links in this post, which means that if you do purchase these products, I will make a small commission at NO EXTRA COST to you. Thanks for being a part of the Alisha's Approach family <3
0
Related