The Best Sunday Riley Dupes
Let's talk about the best dupes for Sunday Riley – a luxury skincare brand that has some incredible products… just not a great price tag. If you have the ability to buy these products and you love them wholeheartedly, by all means continue! This post is for those of you who want the feel of luxury skincare at a reasonable price, which is 100% achievable. Keep reading to find the best dupes for Sunday Riley products:
Sunday Riley Good Genes Lactic Acid Treatment
What is Lactic Acid?
Before we dive into dupes, let's talk lactic acid. It's an AHA (or an alpha-hydroxy acid) that helps to get rid of dead skin cells on the face, revealing a bright and even complexion after consistent use. Lactic acid also helps with smoothing out the skin's texture and reduces fine lines! More forms of AHAs include glycolic acid, mandelic acid, and malic acid.
Good Genes Review
This product is a cult favorite, and there's a good reason why. It has lactic acid, licorice, lemongrass, and prickly pear extract. These are all great ingredients that help to plump the skin while also providing a calming component to the skin. Licorice helps to improve radiance in the skin, and lemongrass helps to tone. Lactic acid works really fast, so combined with all the great ingredients, it can show results in a few days and make your skin look plump, healthy, and luminous.
Dupe: The Ordinary Lactic Acid 10% + HA
Are you guys even surprised at this point? The Ordinary has dupes for almost every single expensive skincare product out there, and I'm not complaining. This is a pure form of lactic acid that will essentially do the exact same thing as the Sunday Riley Good Genes – leave your skin looking plump and healthy. Lactic acid is also a more gentle AHA, so if you have sensitive skin, this is a great option (they also have a 5% concentration of this product if you want to start small).
Sunday Riley Luna Retinol Night Sleeping Oil
The Luna Retinol Night Sleeping Oil contains 2% retinoids, formulated to help fight the appearance of wrinkles and fine lines. What many people don't know is that retinol-based products are also incredible for those with acne, so this product can help keep breakouts at bay while also plumping the skin! The sleeping oil also has blue tansy, which is known for calming irritated skin, help to get rid of congestion in pores, and reduce inflamed acne. These are some some incredible ingredients – but is the price tag worth it?
Dupe: Awake Beauty Power After Hour 2% Retinol Complex Sleep Oil
Much like the Sunday Riley Luna Sleeping Oil, the Awake Beauty 2% Retinol Sleep Oil has some incredible ingredients. It has retinol, of course, along with a blend of rich oils with important fatty acids to plump the skin. Both products contain chia seed oil, which helps minimize the appearance of fine lines. This is an amazing product for those of you who want the same feel as the SR Luna Sleeping Oil – and your bank account will thank you.
SIMILAR: Check out the best dupes for Drunk Elephant here.
Sunday Riley Tidal Brightening Enzyme Water Cream
Another Sunday Riley favorite, the Tidal Brightening Water Cream is perfect for those of you who have oily or acne prone skin. It has alpha arbutin, which is great for lightening acne scars and brightening any hyperpigmentation on the skin. There are also two forms of hyaluronic acids, which will help to provide lasting hydration without adding a heavy feel to the cream.
Dupe: COSRx Fit Real Water All in One Cream
COXRx is one of my absolute favorite Korean skincare brands, and it never disappoints. This cream addresses the same skin issues as the SR Water Cream, and it also has very similar ingredients. It contains niacinamide and vitamin C, both of which are known to help brighten the skin and lighten any scarring. The Fit Real Water Cream is an incredibly light, refreshing cream that's great for oily/combo skin types!
Sunday Riley CEO 15% Vitamin C Brightening Serum
The Sunday Riley Vitamin C Serum is pretty self explanatory — it basically has a really high concentration of vitamin c in a pretty little bottle. In my opinion, although there are some great expensive vitamin c serums out there, this one just doesn't make the cut. I've used drugstore serums that are 10x better for a quarter of the price because it didn't do anything too special for my skin.
Dupe: Lumene Nordic-C Glow Boost Essence Serum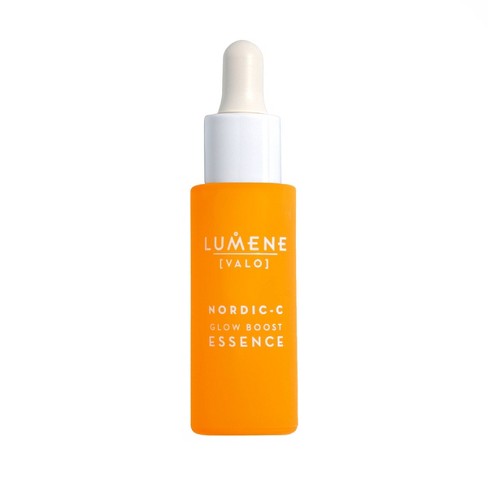 This is a pretty new brand that I just discovered recently, and it's AMAZING. I'm a sucker for cute packaging, and it's available at Target! It has some great ingredients including vitamin c (of course), hyaluronic acid, wild arctic cloudberry, and pure arctic spring water. The first time I used this product, my skin was GLOWING. Over time, I've really seen an improvement in my acne scarring, and my skin has maintained a consistent dewiness.
And those are the best dupes for Sunday Riley! I totally understand how it feels to want to buy luxury skincare (it looks so beautiful and fun to use) but not wanting to burn a hole in your wallet. These dupes are tried and true, and I absolutely love all the products mentioned. Stay tuned for more to come in this series of dupes for high end skincare! While you're here, don't forget to subscribe for more skincare advice!
xoxo
PIN THIS POST TO SAVE IT FOR LATER:
*This post contains affiliate links.
6
Related